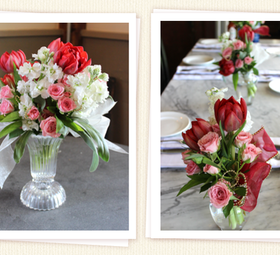 Thanks so much!  The flowers were absolutely perfect and added exactly the lovely touch I was hoping for. And I'm so excited I get to have a couple lovely arrangements in my house this week.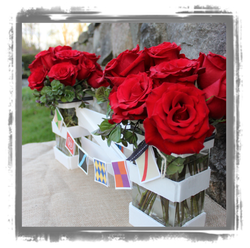 The arrangements were INCREDIBLE!!! The roses. The mint. The "silks". Your creativity surpassed all expectation. In short, the flowers were the talk of the party!!! Can you do it again for the Preakness?
Thanks again, FlowerCrates, for your amazing talent!!! We will definitely be back.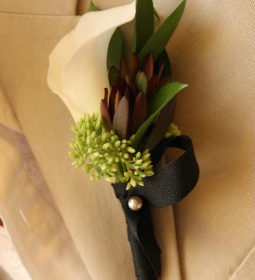 When I say I NEVER pay attention to flower arrangements at functions I attend, I mean I rarely do, but I found myself going to a spate of weddings and parties and kept noticing the flowers. Those of note, I discovered, were designed by Kate Savitsky, the owner of a little company in Connecticut called Flower Crates. I was so impressed by her sophisticated style and unique design that I hired her to furnish boutonnieres and nosegays as a gift for a wedding of my closest friends. The grooms, known for their exquisite taste, were blown away by the nuanced and sleek style of their boutonnieres. Who knew that was even possible?! But when the nosegays showed up in vases as centerpieces at the brunch following the ceremony (a brilliant "repurpose" by the way), it created that perfect "Ooh and ah" moment. Even restaurant management wanted to know who created them. When asked, all thanks went to Kate and Flower Crates for their beautiful and clever work!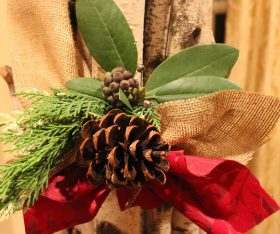 Fabulous job on the decor last night. I loved the birch poles!… Great job on everything. I hope we work together again in the future.