… BUT DON'T BE FOOLED! 🙂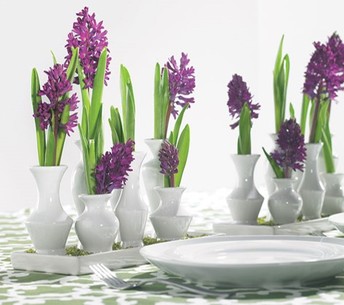 As April Fools Day comes to a close, I got to thinking about one of my favorite vases, The Chic Vase.  It sure is an elegant bit of ceramic trickery, one that certainly fooled me the first time I touched it.  Though it looks like a set of individual bud vases gently resting on a single tray, don't be fooled.  These "buds" won't topple.  Its actually one single solid piece.  Delicate in style but sturdy by design, The Chic Vase is so easy to fill with your favorite flowers, you'll enjoy creating your own centerpieces again and again. And its ALL-IN-ONE design makes portability a snap.  Check it out.
Looking for an easy DIY Solution for your event?
These are perfect and easy to arrange and discounted when sold in sets.